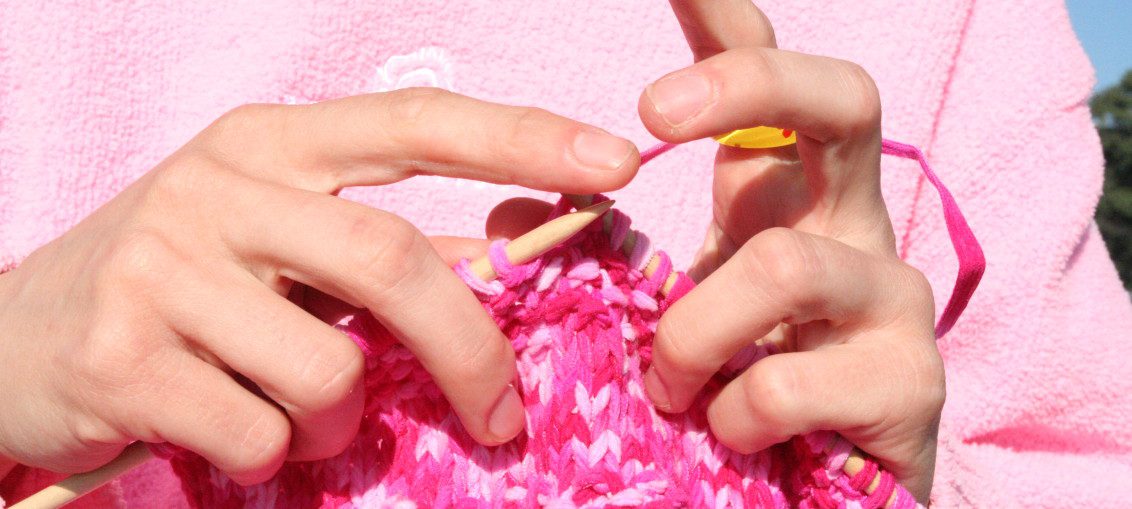 By Janice Lim
Have any of you ever been approached by someone entreating with you to donate some money, to help a cause, to save a rainforest or to help sick animals? Have any of you, like me, felt like you sympathized with the cause, but at the same time felt like donating money would't necessarily solve the problem?
The thing about these organizations, as noble as their goals may be, is that they lack the personal touch. I don't want to simply give money. If there was a cause I wanted to join, I would want to help in some tangible way.
This is where knitting comes in. Now bear with me, I know how random this sounds. Knitting brings to mind images of wooly jumpers and balls of yarn, it doesn't exactly scream "I'm helping the world be a better place!"
However, this is the gist of my argument. It does't take anything extravagant or huge to make a contribution to the world, to feel like you're helping someone. The simple act of sitting down and knitting a jumper, a hat, or even a scarf for someone in need is an entirely noble act in itself. Not only would you be helping someone in need, you would be putting in the effort yourself.
There are so many organizations around the world that put the call out for knitted goods.
The KasCare charity has a Knit-a-square program that calls for crocheted squares which are joined together to create blankets for millions of abandoned children and AIDS orphans in Southern Africa. AIDS being an auto immune disease means that keeping warm is essential to their ability to stay healthy.
By knitting a simple square, you are directly helping to save a child's life.
The Snuggles Project encourages people to make Snuggles (blankets and the like) and donate them to their local animal shelters and rescues. When animals first arrive at shelters, it is likely they will be agitated or frightened. The Snuggles Project believes snuggling the animal in a blanket would help calm the animals, and subsequently contribute to saving the life of that animal.
The Penguin Foundation often puts the call out for penguin jumpers to help save penguins who have been affected by oil spills. Penguins who have been caught in oil often die due to their inability to hunt for food, and to warm themselves. The knitted jumpers help prevent the penguins from preening and from swallowing toxic oil.
These are three of many places that believe the personal touch means something. It may not be huge, but it is certainly a way one can help. Knitting for a cause does not require a donation every month, nor do you have to trek down to a third world nation. It requires a little effort and a little touch of empathy, and you would be well on your way to helping someone in need.
---
The Penguin Foundation: www.penguinfoundation.org.au
The Snuggles Project: www.snugglesproject.org
KasCare: www.knit-a-square.com