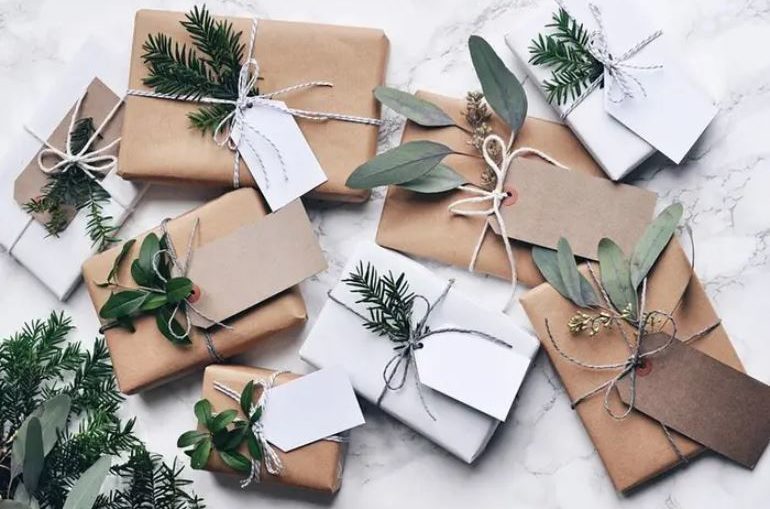 The holidays are a time for celebration, but sometimes we can get carried away and forget the impact we are having. For instance, 25% more trash is thrown away during the Thanksgiving, Christmas and New Year's holiday periods than the rest of the year. 
Fortunately, there are ways you can be mindful of your waste while still celebrating to the fullest. Below are some steps you can take to reduce your waste. 
Mindfully Decorate
Many of our decorations are plastic that breaks and ends up in a landfill. For reference, plastic can take 70-450 years to decompose in a landfill. If you DIY your own decor with repurposed paper and natural materials, they will take weeks instead of years to decompose.
In addition, if you are celebrating Christmas, be sure that you are picking a sustainable tree option. One of these options is to buy an artificial tree. While this may not seem sustainable, if you use it for 12 or more years in a row it produces fewer carbon emissions than a live tree. If you do choose a live tree, don't cut down trees grown in nature but rather choose one that is from a nursery and intended to be cut down. Also, be sure to recycle it when the season comes to a close. 
Meal Preparation
Food waste is a large issue in our country. Be sure you are doing your part this holiday season by preparing the right amount or getting creative with your leftovers. Send the extras home with your guests and consider starting a compost in the yard for any scraps. 
Shop and Gift Sustainably
When you are shopping for presents this year, consider how long your gift will last. If it's just a temporary fad, it might be worth getting a more intentional gift. Some alternative options include experiences like tickets to a play or show, an annual pass to state and national parks or a weekend getaway somewhere special. 
When you are wrapping your gifts this year, consider using recycled materials. Reuse the packaging you've received in the past or repurpose newspaper or paper bags as wrapping. Another option is to use cloth packaging that the gift receiver can use or hold onto for another time. 
Green Resolutions
Last but not least, keep this sustainable trend going into the new year. Make a green resolution such as reducing your meat intake, bringing a grocery bag to the store or buying more sustainable products in this new year. 
ApartmentGuide has created a holiday waste guide to help inspire you to reduce your waste. Read through to find which tips you can try this year.
Whether you're reading at the peak of the holiday season or at the start of the year, it's never to early to start planning to be environmentally responsible!