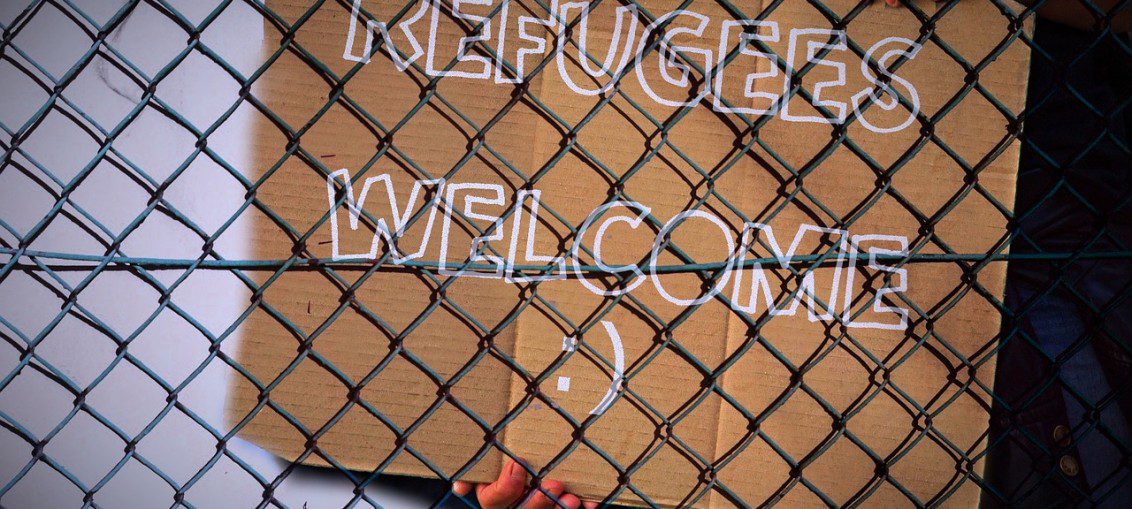 Recently there has been much talk about the refugees fleeing Syria.  While some people are against the Syrians coming to their states or countries, we are all people.  We should all do our best to help out anyone who is in need, you never know when you might need that help in return.
Campaign Against Banning Refugees
Almost half of the states have created a supposed ban against allowing refugees from Syria to enter their borders.  Governors and other political leaders need to know that their voters want to help the Syrians and not keep them out.  In addition, voters who have not been keeping up on the Syrian Crisis need to be brought into the issue.
A group called Mercy Corps has been instrumental in supporting the Syrian people.  Most support groups stick to providing food and water, some also offer shelter.  Mercy Corps goes beyond all of those.  The group also offers activities for children, safe spaces, and sanitation.  Mercy Corps relies on donations and volunteers so visit their website to see how you can best help out!
Offer Housing
Around the world there are rehousing programs that are looking for people with family-sized rental properties.  Although the exact requirements depend on the country you are in, typically you will need to be able to rent the property to refugees for several years at your local affordable housing rate.  There are a variety of different ways to connect with Syrians looking for housing.  In Germany you can use Refugees Welcome, a website similar to Airbnb.
Hire a Refugee
Refugees are not going to be leaving Syria with jobs or large amounts of money.  They are going to need jobs to help transition into new lives around the world.  You can help them out by offering jobs to them.  Most programs that are bringing Syrian refugees to new countries do pay for housing, food, and airfare but they require that the refugees pay it back.  Having a job allows the refugees to pay back their supporters and start a successful new life.
Be A Mentor
You may not be able to employee a Syrian refugee but they are coming to their new countries from an extremely different culture.  They will need people to help mentor them on work life in their new countries and how to prepare and pass interviews.  It doesn't cost you anything but a little bit of time to help guide someone through a job interview or looking for a job.
The United Nations UNICEF agency is well known for providing aid to children around the world.  UNICEF is helping Syrian children with all of the things that they need to live and continue to grow.  Food, water, sanitation, healthcare, and even education is being provided.  Back UNICEF to help the refugees.
Direct Medical Aid
Doctors Without Borders along with several other medical support non-profits are helping those in need in Syria.  They can't do it without financial support and the support of medical professionals.  Donate to these organizations or volunteer with them to add aid that will save someone's life.
The International Rescue Committee helps to provide guidance and support to refugees from the crisis in Syria.  While a large majority of the Syrian refugee action for the IRC is in Greece there are many things you can do to support this agency around the world.  You can donate money or volunteer with them to help Syrian people adapt to their new homes.
Spread The Word
There are many people who have only seen brief snippets about the Syrian Crisis.  By spreading the word about the crisis and what people can do to help, you are helping to bring more people into the fold who can provide resources of many kinds.  You don't have to be rich to help refugees, spreading the word alone is a big help.
The Worldwide Tribe in Calais and many similar groups are working to document the struggles of the refugees.  Supporting these groups helps not only to spread the word but to document what is happening for history.  The Worldwide Tribe specifically makes short documentations of people who are at the Calais refugee camp.
You don't need to be a millionaire, you don't even need to be thriving to help out Syrian refugees.  Donate your time, used items, or money to support people in crisis.