In a world where appearances count, shopping ethically isn't always the easiest choice to make. Fair trade promotes the improvement of social and environmental work practices all around the world, but especially in those communities commonly exploited for cheap labour. Here are five simple ways to make changes in your fashion wardrobe and promote altruism.
Buy second-hand clothes
Shopping second-hand is not only very cheap, but supports environmental sustainability and fair trade practices. Buying second-hand cuts down on manufacturing demands, keeping clothing wastage out of landfills. It's also conductive to maintaining local business, with proceeds going back into local communities and charities.
Shop local
Local clothing markets aren't usually the cheapest option, but prioritise quality and know where the clothes they carry come from. Good quality clothes will last longer, and therefore minimise wastage. By supporting these business, you're in turn supporting fair-trade practices and building local communities.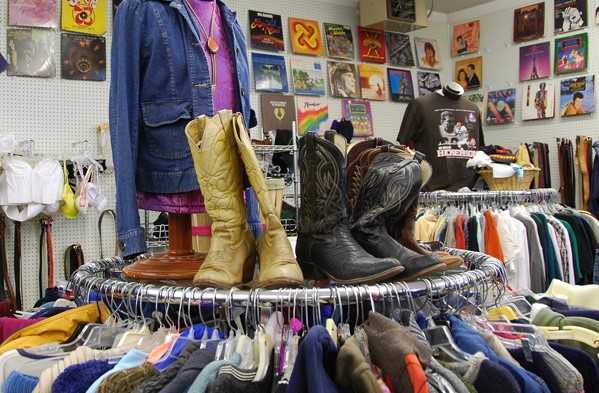 Take note of fabrics
When shopping ethically, it is important to look at the label to not only see where the article was made, but from what material. Organic cotton, for example, is made without the use of environmentally unsafe pesticides and free of agricultural chemicals. More often than not, clothing made using organic cotton is also fair-trade, where workers aren't exposed to harmful chemicals on a day-to-day basis.
Buy with companies that give back
Consumers are increasingly looking for companies that promote fair-trade and sustainability, meaning businesses that encourage fair wages and working conditions in factories. A portion of these companies also donate profits to support these practices. Examples are Patagonia, Komodo, and Reformation.
Extend the life of your clothes and donate them
In a world of fast-fashion, it can be a challenge to remain 'on trend' without constantly purchasing new clothes. Try re-purposing old clothes, using t-shirts as polishing rags or sewing them into pillow cases. Extending the average life of clothes by just three months of active use per item would lead to a 5-10% reduction in each of the carbon, water and waste footprints. Another easy option is to donate them to your local charity shop.
-Monika
Proud glutton, beer snob, sustainability enthusiast and collector of silly socks. Aspiring 'cool aunt' who collects eccentric artifacts from her world travels.